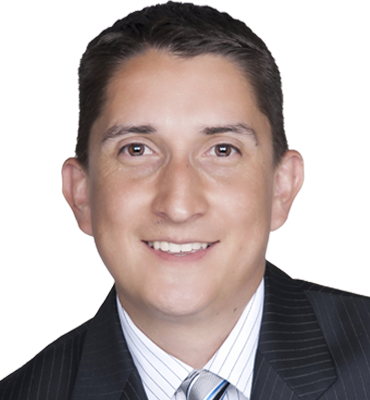 Julian Castaneda, MD
Medical Director
Biography
I am originally from Bogota, Colombia in South America but came to United States with my mother as a young boy to pursue the "American Dream." We originally lived in Queens New York, but soon realized that we'd be able to create a better life for ourselves in the small town of Reading, PA where we had extended family. In Reading, I attended Central Catholic High School where I formed the foundation for my academic goals and established great relationships, most importantly meeting the love of my life, Brenna.
I attended Ursinus College in Collegeville, PA. There, I was a Biology and Spanish double major on the Pre-Med track. In addition to preparing for medical school, Ursinus provided me with the opportunity to fortify my Spanish Language skills, which I can now utilize on a daily basis in the community I serve.
After Ursinus, I enrolled in Temple University School of Medicine in Philadelphia, PA. Despite my deep interest in many medical disciplines, I fell in love with the field of Anesthesiology. I was fortunate to secure a Residency position at the Temple University Hospital's Department of Anesthesiology. I completed my medical training in July 2012 and was able to obtain a partnership track position for Reading Anesthesia Associates, a private Anesthesiology group serving the Reading Hospital and other surgical centers in Berks County, PA. In 2017, our group was acquired by the Reading Hospital division of Tower Health, for whom I now serve as an employed Anesthesiologist.
In 2005, between my first and second year of medical school, I married my high school sweetheart, Brenna. She has always been an amazing support and motivation for me throughout all of my life and training. Together we have three amazing children! We spend most of our weekends at the basketball courts or baseball and soccer fields. On my spare time I enjoy coaching basketball and soccer. We love to travel to new places but our hearts are always at the mountains and the beach. I have a passion for cars and am enamored by the latest tech gadgetry.
It is now a great privilege to join The Judge Group and its amazing Team! My aim is to serve as a Medical resource as we strive to meet the goals of the group and our clients. As we have recently learned from the world's COVID-19 pandemic, Healthcare is a rapidly changing and unpredictable force in our society. It is essential to stay current in order to provide a beneficial service to mankind. At Judge, I hope to continue to serve and improve the lives of those who need clinical guidance and support.
Join Our Winning Team
We are always looking to add talented professionals to our team. Advance your career with Judge.
Apply Now
Let's Continue the

Conversation.

Tell us how we can help you and we'll be in touch soon.