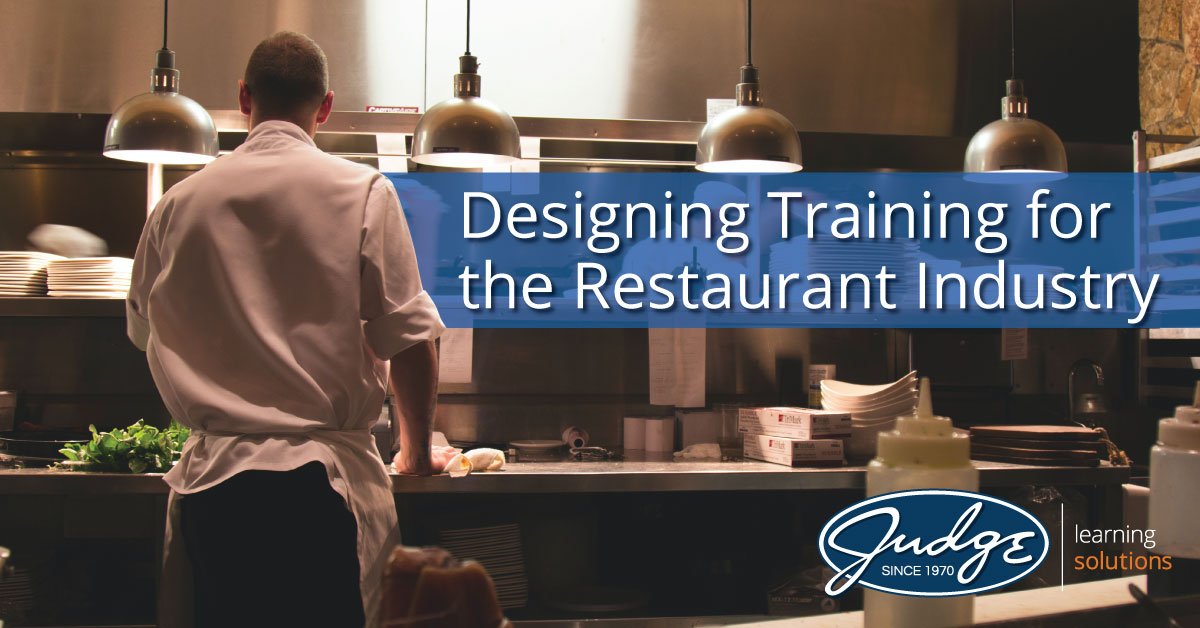 Share this post
Designing Training for the Restaurant Industry
By Mark Burke, Ed.D.
Designing training for our restaurant clients is always fun. The environment is fast. The people are excited about the services they provide. And the opportunity to design interesting training is always there. One common situation we find with our clients is that their onboarding training and continuing education are not engaging or designed in a way to capture the learner's attention and keep it. Whether it is back or front of the house staff, you've got to get both their minds and hearts involved if you want them to buy into the experience they are creating.
When we partner with restaurants, we like to keep the following principles in mind when designing training.
Experiences are Key. The weight of the tray. The speed of entering an order into a register. The process for prepping food. There's definitely a need to have some teaching time, but restaurant employees need practice. We love the 70%/20%/10% rule (experience/social learning/training) for training design. Teach them the basics and then get them on the floor. Of course, the standard training must be engaging and informative as it is foundational, but the core of the learning should be experiential.
Focus on Culture. Retention and turnover are tough in the restaurant industry – especially these days. Much research into company culture finds that employees stay when they believe in the organization and its purpose. Therefore, make sure to design training that spends time explaining the WHY of the organization and what makes it tick. Getting people to believe in the mission is the best way to get them to invest their time and hearts.
Think Outside the Box. Classroom training, job shadowing, practice, repeat. That is the classic model of restaurant training for front and back of the house. What about augmented reality for learning the layout of the kitchen? How about YouTube-like videos of skills before a shift that a server can go try out on the floor? What about a field trip to a competitor to observe and evaluate their service? With restaurant training design, the sky's the limit, so make sure to consider all the possibilities.
Every restaurant organization is different, so why should the training design always be the same?
Want to talk more about this? Leave a comment below or reach out to us at JLS@judge.com. Our team of creative superheroes are ready to help – just let us know what you need.
Topics : Articles, Employee Onboarding, employee training, Training
Share this post
Join Our Winning Team
We are always looking to add talented professionals to our team. Advance your career with Judge.
Apply Now
Let's Continue the

Conversation.

Tell us how we can help you and we'll be in touch soon.