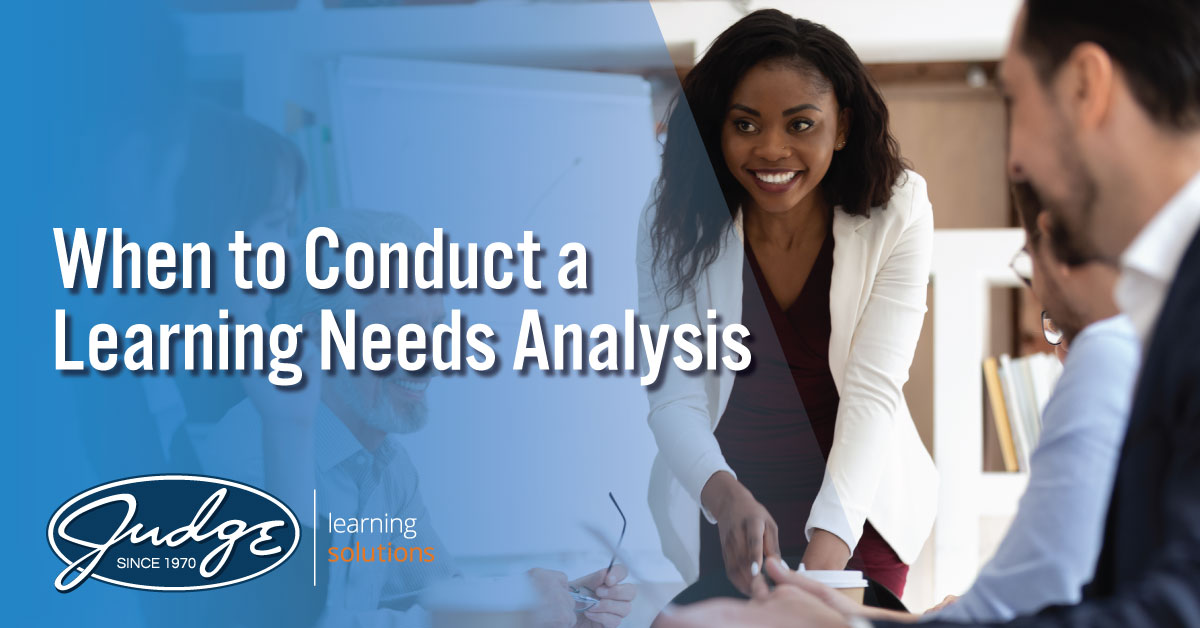 Share this post
When to Conduct a Learning Needs Analysis
By Mark Burke, Ed.D.
In the past two weeks, I've heard the following three statements from clients:
"I don't know what to do with these roles."
"We don't know where to start."
"This curriculum is old and doesn't work for us anymore. What should we do about it?"
Each shows a different need within the business, but they could use the same initial support: a needs analysis. Put simply, a needs analysis is a review of current state performance and learning to determine the best way forward to get performance change and meet business objectives. Needs analyses are small but powerful studies that take a few weeks and create a plan for a company to execute.
Needs analyses look at four different areas:
Content that currently exists regarding curricula, training materials, source content, and SME expertise
Stakeholders and leadership vision about what good looks like and what performance change is required for the business
What the future state could look like based on the business's environment and needs
How a deliverable would be developed and implemented into the organization
Creating a curriculum, job profile, or even a multi-module course can be daunting when you don't know what the business needs from learners. Slowing down and taking a step back to fully examine the situation is a great place to begin. By bringing in a learning strategist and having them guide you through the process, you get the experience of analyzing your company and the knowledge that comes with creating the right solution for the learner.
When is a needs analysis the right solution? If any of these situations apply to you, you might need to start with an analysis:
Your function's roles don't have defined skills and responsibilities.
You have a new learning curriculum that needs to be developed.
You need to revamp a curriculum or change its scope.
You can't figure out why we aren't getting the performance change we need.
Your business goals have changed, and the roles need to shift to meet them.
There are of course many other reasons that a needs analysis might be the best choice, but this list is a good start. Our recommendation: if you have a large learning project with more questions than answers, it might be good to pause, analyze, and make a plan. As they say, it's always easiest to arrive at your destination when you know where you're going.
Want to talk more about this? Leave a comment below or reach out to us at JLS@judge.com. Our team of creative rock stars are ready to help – just let us know what you need.
Topics : Articles, curriculum, Judge Learning Solutions, Learning, Needs Analysis
Share this post
Join Our Winning Team
We are always looking to add talented professionals to our team. Advance your career with Judge.
Apply Now
Let's Continue the

Conversation.

Tell us how we can help you and we'll be in touch soon.