Collaboration amongst team members increases the speed at which problems can be solved by ensuring that all involved are included and aware of those problems, thereby reaching a desired goal. Collaboration around content provides contextual awareness of content and information across the teams in the Enterprise, allowing those teams to be more aware and agile in their responses. Combining this with Cloud technologies, like Microsoft's Office 365, increases that agility by providing access to the relevant content from anywhere, across multiple devices, timeframes, and locations. The Judge Consulting Group experience in this area runs the range from Strategy, Assessments, Architecture, Migration and Development, providing a range of options for enterprises to take advantage of, on the way to achieving their goals.
Collaboration & Cloud Services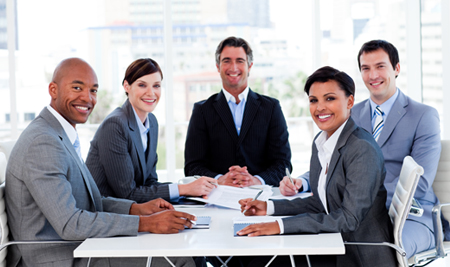 Strategy
We can assist you in understanding what cloud-based systems you already have, and aligning that to where you want to go. We accomplish this by:
Understanding and conceptualizing your business strategies to determine if and how they align with your goals, as well as reimagining them to provide consistent forward momentum.
Validating and verifying that the desired cloud strategy is holistic in nature, encompassing the entirety of the business, ensuring that the strategy is not siloed and take into account the entirety of the enterprise.
Constructing a cloud strategy to scale with the desired growth of the business to take the business where it desires to go in the proper timeframe.
Continuously evaluating the cloud-based strategy to validate that it meets the current needs of the business. As businesses are agile, their strategy should adapt to match it.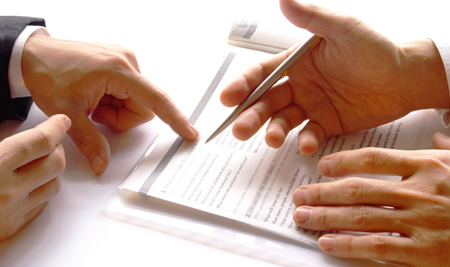 Assessments
Understanding the desires of the enterprise, and its cloud strategy, allows us to look on the business through a tactical lens, reviewing the current processes to create a picture of where the business is, where it wants to be, and how to get there, by:
Understanding the needs and desires of the business, and aligning them with the current strategy, providing a clearer picture of current and future states for the business.
Providing a roadmap for the business to reach its goals by combining the information gathered and the business' strategy, resulting in a clear path forward to attain the desired goals.
Combining the information gathered about current cloud capabilities, and the business strategy to provide a prioritized list of needs, based on those goals. As the strategy is agile, so too will be the roadmap, always adapting to meet the needs of the business.
Architecture
The proper cloud architecture and design of the content and collaboration landscape for the enterprise, provides a foundation on which to build the relevant and necessary business critical processes that help the business reach its goals:
Information requires the repository that it's stored in to be properly designed in order to leverage the features and capabilities of the system that it's housed in. A properly designed Information Architecture not only provides a valid place to store that information, but it facilitates the finding of it.
The design and architecture of the site(s) in Office 365/SharePoint also facilitate access to that information. Taking advantage of the different types of cloud-based sites, determining if OneDrive is a better fit for types of information, the utilization of Office 365 Groups, all of these combined provide a proper foundation for where information should reside.
Combining the various cloud architectures provides a solid foundation for a business' Search Strategy to leverage. A properly implemented Search Strategy allows the business to find the information it requires to move forward and meet its goals.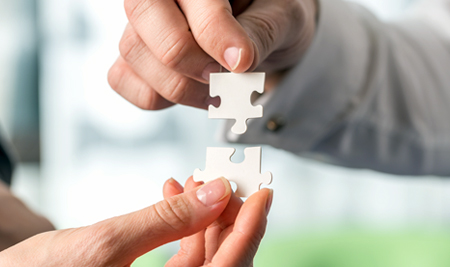 Migration
As tools and systems move from version to version, or move to the cloud, the ability to follow that same path in a responsive manner not only keeps those business-critical systems current, but allows those businesses to leverage new functionality and capabilities:
Information and content can be restructured based on the target version and platform to not only take advantage of new features and capabilities, but to better serve and meet the goals of the business.
New features and capabilities are released with each successive version of the product. Whether it be version-to-version, or a skip-level migration, moving to the next version, whether it be on-premises or cloud-based, will provide an uptick in the features and capabilities available.
When the decision to move to the cloud has been made, movement and migration of content from an on-premises implementation to a cloud-based one like Office 365 becomes more than just a lift-and-shift. Analysis of the information as it exists on-premises is conducted to determine what path forward best achieves the goal of moving to the cloud.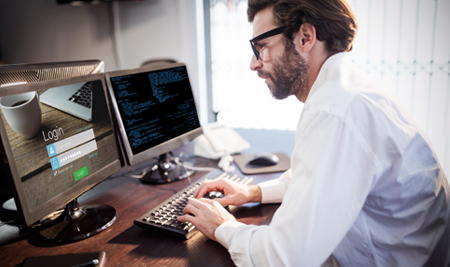 Development
When the features and capabilities of a service like Office 365 provide only a part of the solution, customized processes can be designed and developed to reside on Office 365, using that service as a platform for custom processes, like:
Customized user experience design to take advantage of the cloud capabilities of the product as well as provide a more friendly and accessible implementation that follows your brands, as well as be responsive and/or device agnostic.
Implementing business processes on the platform to provide a more accessible and holistic solution to the need. This allows for the implementation to address and provide an increase in operational efficiency for current processes that may be longer than necessary.
Provide a dashboard capability to render and filter important information as required, instead of sharing information via email. The central nature of a cloud-based dashboard and portal allows for information to be always consumed from a consistent location, and always be up-to-date.
A single area to search for information and content across multiple repositories, providing the ability to find specific and desired information from across the enterprise. This single point allows for a consistency of work, rather than searching through individual repositories and areas.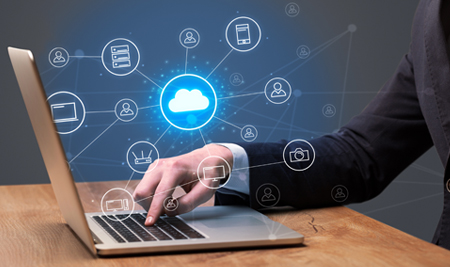 Cloud Applications
We have automated the process of deciding on the best cloud model for your solutions, whether they be internal or public applications. The automated cloud consultation framework will provide comprehensive guidance on the service model, hosting model, deployment model, integration design, and even suggest the cloud provider that best fits the ideal setup of your system. The cloud consultation framework has proven to be applicable in net new as well as legacy migration projects. It takes into account all topics considered when implementing anything in the cloud, including response time and uptime goals, CAPEX vs. OPEX optimization, security restrictions, on-prem assets that cannot be moved, audience locations, and other factors that may influence the overall cloud strategy.
Deep expertise with DevOps, infrastructure, cloud platforms and Software-as-a-Service.
Cloud delivery service model evaluation and business case definition, including on-premise or hybrid options.
We help you leverage cloud platforms and as-a-service offering for agile, elastic delivery. Delivering cost-effective, high-performance solutions that meet reliability, usage, security, and compliance requirements.
On-premise to cloud migrations; future-proofing cloud-ready environments.
Explore Other

Consulting Services
Explore Other

Consulting Services
Join OurWinning Team
We are always looking to add talented professionals to our team. Advance your career with Judge.
Apply Now
Let's Continue the

Conversation.

Tell us how we can help you and we'll be in touch soon.