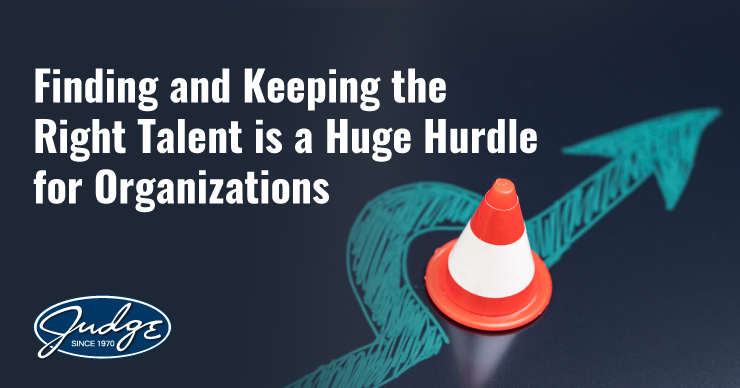 Share this post
How To Find And Keep Good Employees
In a world of people, processes, and technology, the best investment you can make is in your employees. As competition for top tech talent continues to rise across industries, organizations need to take a closer look at their hiring efforts. Not only is hiring the right people crucial for the success of your business, but making hiring mistakes can cost companies 30% of a new hire's first-year earnings. Failing to take diversity and inclusion initiatives seriously can be just as costly if employees do not feel included at work or a candidate's cultural fit is overlooked for hard skills.
Check out the infographic below to learn more about addressing these talent challenges within your BFSI organization.
(Click to see larger image)
Topics : BFSI, Infographic, Staffing, Talent Acquisition
Share this post
Join Our Winning Team
We are always looking to add talented professionals to our team. Advance your career with Judge.
Apply Now
Let's Continue the

Conversation.

Tell us how we can help you and we'll be in touch soon.