Specialty Veeva & DSO Services
Judge Consulting understands and strives to meet the needs our of business partners working in niche or highly regulated areas. That is why we launched our Specialty Services practice. As a Level 4 Certified Veeva Agency Partner, we work clients in the life sciences space to help maximize the returns on their digital investments. Similarly, we recognize that organizations in the dental services industries are going through significant change, dealing with technology upgrades, and seeing the impacts of mergers and acquisitions. Judge Consulting is uniquely aligned to work with organizations in these two highly specialized markets.
Specialty Veeva & DSO Services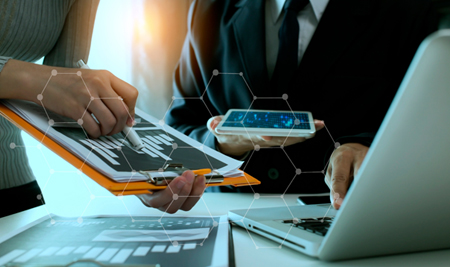 Veeva Services
Judge's Veeva practice combines our proven track record of delivering mobile applications, diverse life sciences experience, and Veeva agency partnership to support your unique organization's needs.
Judge is a Level 4 Certified Veeva Agency Partner, with full knowledge of the Veeva platform which enables us to provide the maximum return on your digital investments.
Digital Program and Project Management
AGILE/Lean/SCRUM Best Practices
MLR/Copy/FDA Submission & Support
Transparency
Content Relevance
Brand Messaging
Measuring Success
HCP Engagement
Sales Team Adoption
Break away from "PDF under Glass"
Understand the Field Sales Teams' world and customer experiences
Immersive, Rich Customer Journeys
Support of HCP's Experience with Approved Email
Automated Testing
HTML5 Standards
Object-Based JavaScript
Approved Email
CLM
CoBrowse/Engage
Salesforce.com
Vault API
Understanding Customer Journey
Defining KPIs and Goals
SalesForce Reporting
Demonstrating ROI
Veeva, Mobile, and Life Science Subject Matter Experts
Standard Veeva Content Templates
Proven Delivery Methodology Veeva CLM
Veeva SDK Boilerplates
Custom Build Process for Deployment
Multilingual Content Delivery Localization
Veeva Vault API Integration Boilerplates
Approved Email Templating
CLM Channel Leader Roll
Master Template Creation Services
Governance Process Migration/Redevelopment
Digital Business Partner Service Provider
Digital Content Migration/Redevelopment
Marketing and Brand Team Support
"Launch Day" Digital Content Partner
Quick onboarding of new partnerships to the white-label website portfolio
Brandable sites all based on a single master template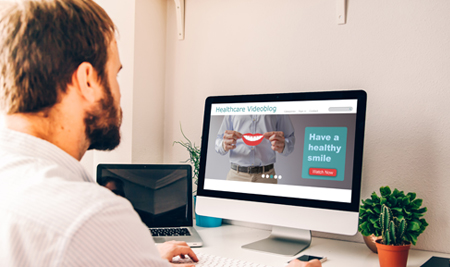 DSO Services
Judge has extensive experience implementing, integrating with, or finding alternative ways to streamline communication between the most widely-used dentistry software and IT systems. The center of excellence for DSO is versed in all major dental technologies.
We work with your organization to develop enterprise-wide solutions to your productivity, operations, and technology services.
Creation of Robust & Redundant Private Dental Clouds
Full Integration to Dental Software & Tooling
Design, Implementation & Support of Dental Cloud Service
Tablet and web-based digital patient forms designed to eliminate manual reentry of patient information into popular and custom PMS systems.
Design, Implementation & Support of Practice management solutions
Integration to new builds, exiting builds, and custom builds
Conversions to new platforms or consolidation in centralized platforms
Integration to claims services and Revenue cycle management
Digital Radiography Centralization
PAN/Ceph integration
Intraoral Cameras
Dental Screening devices
Help Desk, High Level IT support
Full Onsite & Remote IT Support services
Full IT services for Patient Support Centers (PSC) as well as online services
Create Roadmaps for short term & long term improvements and strategy
ROI and cost saving assessments to help your growing DSO
Assess current state of parties and make recommendations for centralization and Improvement
HIPPA Assessments
Hitech Compliance Assessments
SOX & SAS 70 audit preparation and assessments
Full service offerings for Denovo Builds
Consulting Services for Acquisitions & Mergers
Quick onboarding of new partnerships to the white-label website portfolio
Brandable sites all based on a single master template
Explore Other

Consulting Services
Explore Other

Consulting Services
Join OurWinning Team
We are always looking to add talented professionals to our team. Advance your career with Judge.
Apply Now
Let's Continue the

Conversation.

Tell us how we can help you and we'll be in touch soon.